What is Crime Stoppers?
Crime Stoppers is a community program that allows citizens to provide anonymous information about criminal activity to help keep their neighborhoods and cities safe.
Cash rewards are given based on the confirmation of anonymous tips that lead to an arrest. Tips will only be received by calling 877-TIPS4US from a cell phone or landline. No tips will be accepted through social media, the website, or email to keep the informant's information confidential and anonymous.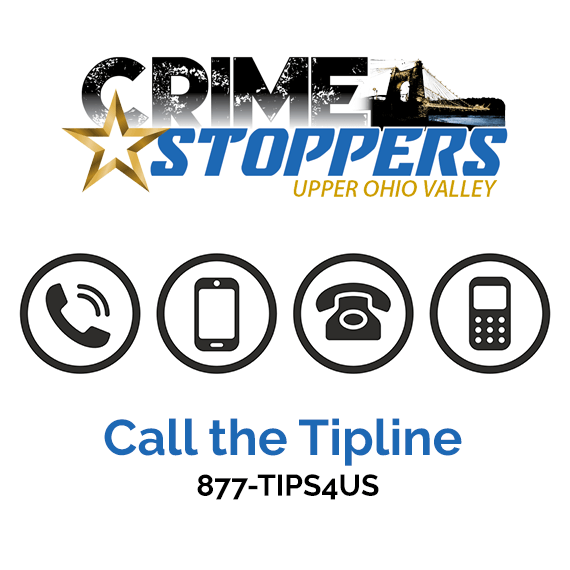 GENERAL QUESTIONS
CRIME STOPPERS UPPER OHIO VALLEY
PO BOX 190
WHEELING, WV 26003
Phone: 304-907-9373